For the Asian Readathon this year I decided to check out the Noodle Shop Mystery series by Vivien Chien. I enjoyed the first book enough that I've already read the first three in the series. If you enjoy foodie cozy mysteries, this series will be right up your alley. The first book in the series is called Death by Dumpling and basically I picked it up because I love the cover.
Overview
The Noodle Shop Mystery series stars Lana Lee as the newest employee of her mother's restaurant, Ho Lee Noodle House. Not exactly her dream job, Lana has bills to pay and recently stormed out of her office job so she has little choice at the moment other than to work for her mom. Nestled into the Asia Village shopping centre, Ho Lee Noodle House is surrounded by other Asian owned businesses. Unfortunately, on the day that their property manager winds up murdered, he was only eating food from one of those shops. Now the handsome Officer Trudeau is questioning everybody and Lana and her head cook Peter are at the top of the suspect list! With the encouragement of Lana's best friend Megan, Lana begins to do a little sleuthing of her own. There's no doubt that the murder dumplings came from her shop, but there's also no doubt in Lana's mind that both she and Peter are innocent. She has no idea who would have wanted Mr. Feng dead, or why they would want to set her up for it. If Lana can't clear her name, the Ho Lee Noodle House could soon come to as untimely an end as her unlucky neighbour did.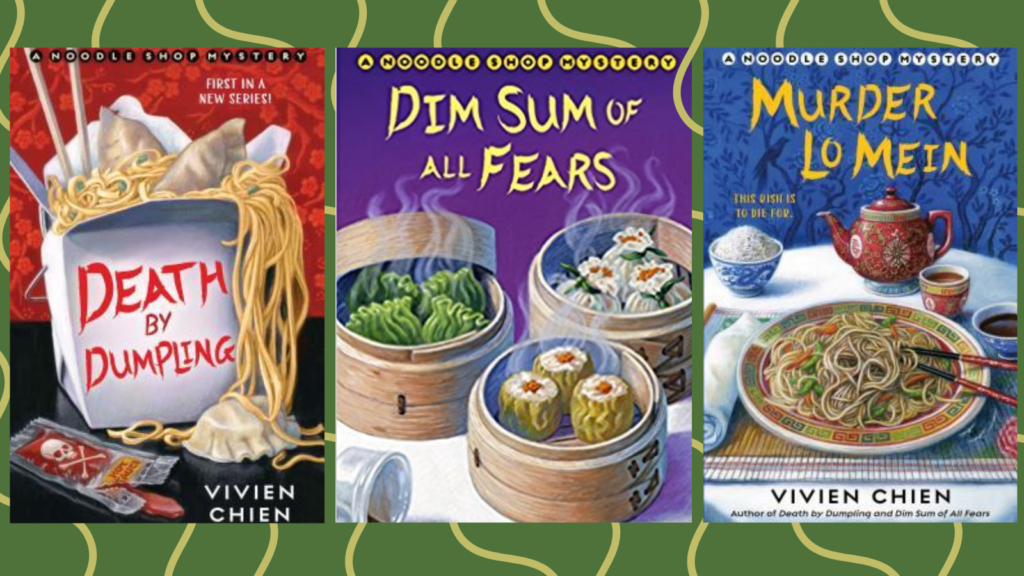 Personal Thoughts
I really, really enjoyed the first book in this series. It hit all the right notes for a cozy murder. The mystery was interesting and complex enough to keep me guessing without being too scary or detailed. While I did feel that the killer was fairly obvious throughout the story, I had no idea why that person would be the killer and so I kept eyeing everyone with equal suspicion. Cozy food shop murders are my favourite sub-genre of the cozy mystery genre and this one delivered. I was so hungry. The food descriptions were delicious. The author does a great job of bringing the Taiwanese food to life in her story.
One of the things that I like about the setting for these books is the variety of Asian characters. The main character has a mom who immigrated from Taiwan and white dad. The Asia Village shopping centre might primarily have Chinese and Taiwanese shop owners, but there are also Vietnamese business owners and I suspect Korean and Japanese ones as well. It feels like the type of Asian communities that I see in the area where I live. The author brings in little bits of history and old world stories through the different people in the shopping centre. By using Asia Village as the main backdrop for her stories, Vivien Chien provides a consistent setting which allows for the rotation in of new community members to kill off. People can die adjacent to the Ho Lee Noodle House without it always being a case where the main family is called in to question. One has to imagine that a string of food poisoning murders in the same restaurant would be pretty bad for business 😅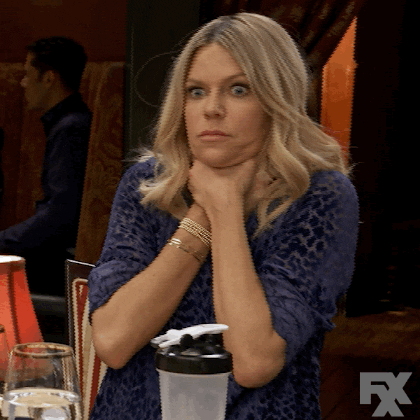 My one major complaint is the romance plotline. Detective Adam Trudeau is as bland as they come. He appears to be around for the long haul, but he doesn't get better in the subsequent books. In fact, through the reading of three novels, I hit a point in each book where I thought the two were going to break up. He's just not that likeable or interesting. And he really doesn't seem like a good fit for our female lead. I keep waiting for her to dump him for one of the more attractive men Lana drools over in the sequels. Girl, it's okay to dump the rebound guy once you get over the previous bad break-up. I wish the author was willing to make that call.
All in all the first story was my favourite of the three that I have read so far. The first mystery was a little more complex and a whole lot more interesting to me than the next two mysteries. And Lana seems to be getting dumber as the books go on. You'd think that once you'd solved multiple murders and survived multiple murder attempts you would get a little smarter about bad people. Sadly, this is not the case for Lana. In book three, I was literally yelling at her to think because she had way too easily come to the wrong conclusion and it was really, REALLY clear what the right conclusion was. I've only read three because they were the ones that have audio versions easily available to me. I will likely give the rest of the series a go, but if the Lana continues on her downward trend of dumb choices I might have to walk away. Book number nine, Misfortune Cookie, is due out at the end of June of this year, so if I read one more book per week, I can probably get caught up in time for it's release.