I'm back with another book review. I recently finished Dead-End Memories by Japanese author Banana Yoshimoto and wanted to share it with you all. This is a book of short stories originally published in 2003. It was recently translated into English for North American audiences and I had an opportunity to listen to the audio book of the translation.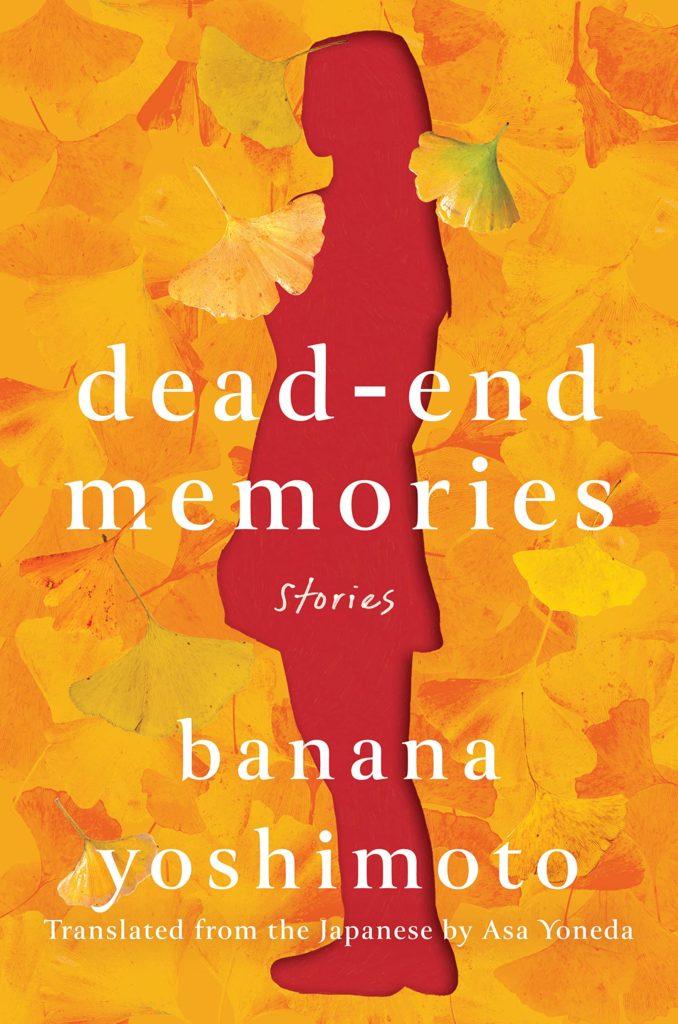 Banana Yoshimoto is the pen name of Mahoko Yoshimoto, who's father is a famous poet. Her sister is also a well-known cartoonist in Japan, so you could definitely say that this talent runs in the family. The book has been translated into English by Asa Yoneda who has several other translation credits listed on Goodreads, including one of Yoshimoto's novels. While I found the stories interesting and touching, the prose was a bit stilted and I would be interested to see how much of that is Yoshimoto's writing style and how much lays with the translator.
The book covers the lives of 5 different women through individual short stories that have no overlap with each other. The stories are bittersweet and melancholy, but also hopeful and soft at times. The subject matters of each story are very different, but there seems to be an overlap in their spirits. The book starts with a story about family expectations, romance and ghosts. It ends with a story about family and the end of a romance. In between, we find stories about the loss of childhood friends and women discovering themselves through other difficult experiences. I particularly enjoyed the story about a woman who was poisoned at work and the way that changed the way she looked at her relationships and work ethic.
Each different story seems to have a common thread of food running throughout them. Perhaps because memories play an important part in each of the main characters' growth and memories are so often strongest when connected to a taste or smell. The first story involves two cooks in family restaurants/bake shops. The final story tells the story of a woman who helps run her family's sandwich cart and lives for a time above her uncle's bar. The woman who was poisoned in one story, was poisoned at her company's cafeteria, and a woman remembering her childhood bestfriend in another story recalls the foods that they ate together.
I liked that the women's point of view was used in each of the short stories. The male characters were interesting, but I enjoyed the female focus of the book as a whole. Each character was unique in their thought processes, lives, and dreams. Several of the stories involved a love interest, but they didn't all centre the romance as the main plot. The stories were about the women in them. About how they related to their families and their careers, and how they each tried to find a comfortable way to live their life.
A Twitter mutual recently shared their thoughts about one of Banana Yoshimoto's book Argentine Hag. And from her thoughts, it sounds like the themes in this book of short stories is pretty standard for the author. I can't say that I was totally enthralled by every story in this book, but I did find the stories generally compelling. The book as a whole worked well and I am definitely interested in checking out some of the author's longer works.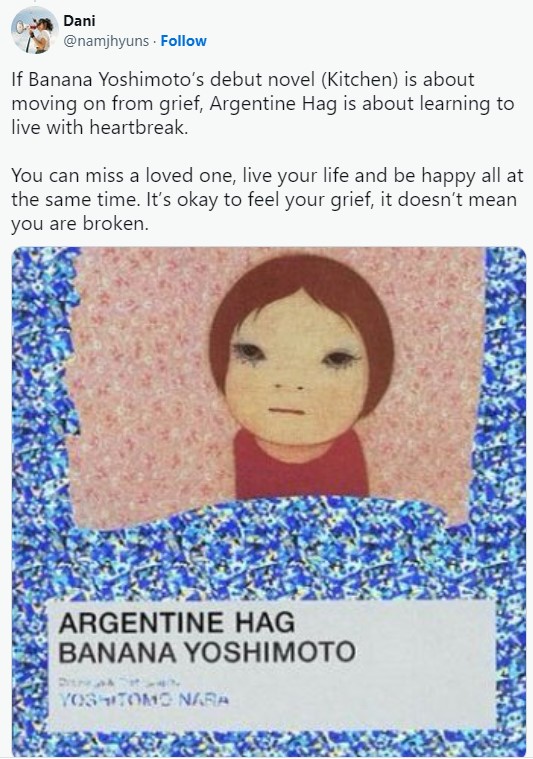 Interested in other books of short stories? Check out my thoughts on the Chinese book Strange Beasts of China
For more from Japanese authors, I recommend looking into Scattered All Over the Earth