The Noonas are all together again, this time to do a look forward to 2023! They have Predictions, Wishes, and Resolutions, as well as a fun challenge for the new year exciting year of enjoying Asian Entertainment.
Time Codes
00:00:00 Intro
Predictions:
00:02:44 Sky has already picked a top show ya'll
00:09:19 Is Jessie ending her beef with Disney+?
0011:49 Natalia will never change, but now she's got a blacklist
00:18:13 The Stuntmen Cometh
00:19:27 The ever increasing watchlist of Sky
00:20:35 Amanda yearns to balance literature and television
00:21:45 Please give us the LGBTQ+ thank you
00:24:31 Boy Group Aggression
00:25:46 Kpop Contract Escapage
00:29:35 Girl Group Defence Squad (+ Idol Manager Promo Time)
Wishes:
00:37:06 Fuck them NFTs
00:38:28 The Continuing plea to Japan's entertainment industry
00:39:10 Elon, get out of our life
00:40:11 Just like, Chill out Man
00:47:10 Daydreaming at 2PM
00:47:40 Stop the Seasonal Multiplication
00:48:29 Chinese streaming services, we beg of you
00:50:05 Amazon Prime Language Woes
00:51:30 Lets go Lesbians! (And Bisexual Throuples)
Resolutions:
00:56:59 Sky's got a holding situation
00:59:41 Amanda will finally finish White Christmas? (Not Clickbait!)
01:00:40 Jessie's Back baby
01:02:09 Natalia's getting organized
01:03:48 The Certified 12/12 Challenge
01:07:59 Outro
---
Download the 12/12 challenges: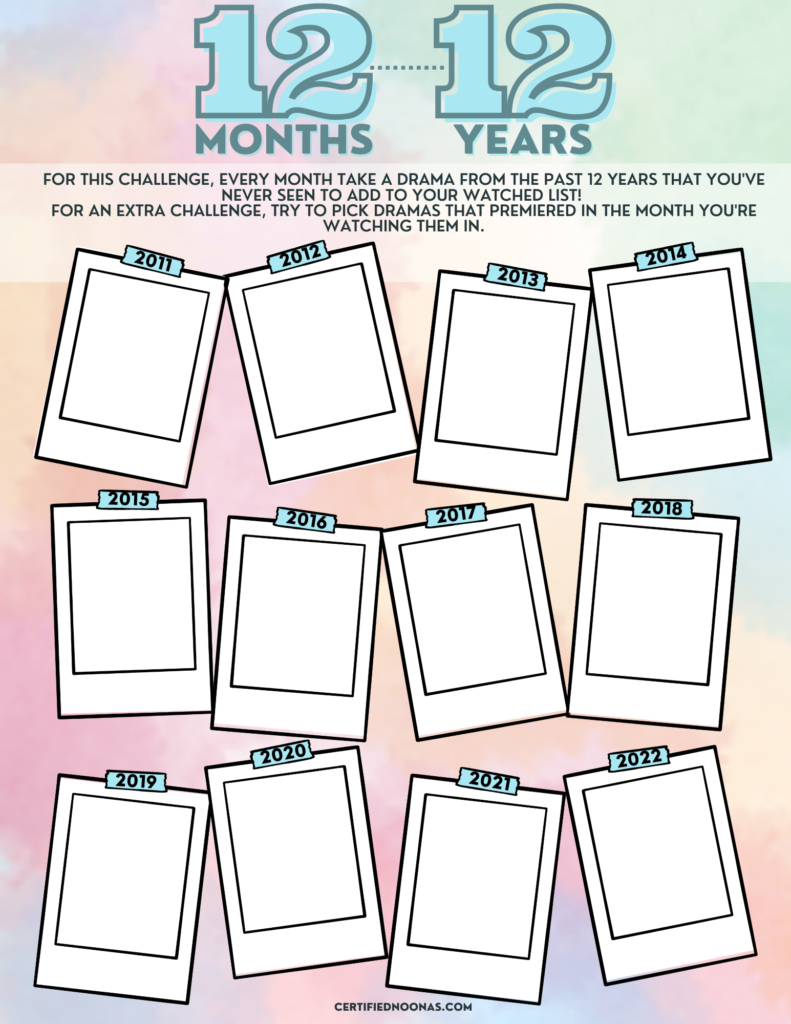 ---
We'd love to hear from you! Send us a message certifiednoonas@gmail.com or on our socials @CertifiedNoonas. Send your questions that we'll answer during our livestream to askanoona@gmail.com. Like our content and want access to some fun extras? Consider becoming a member of our Found Family and support us on Patreon: patreon.com/CertifiedNoonas.